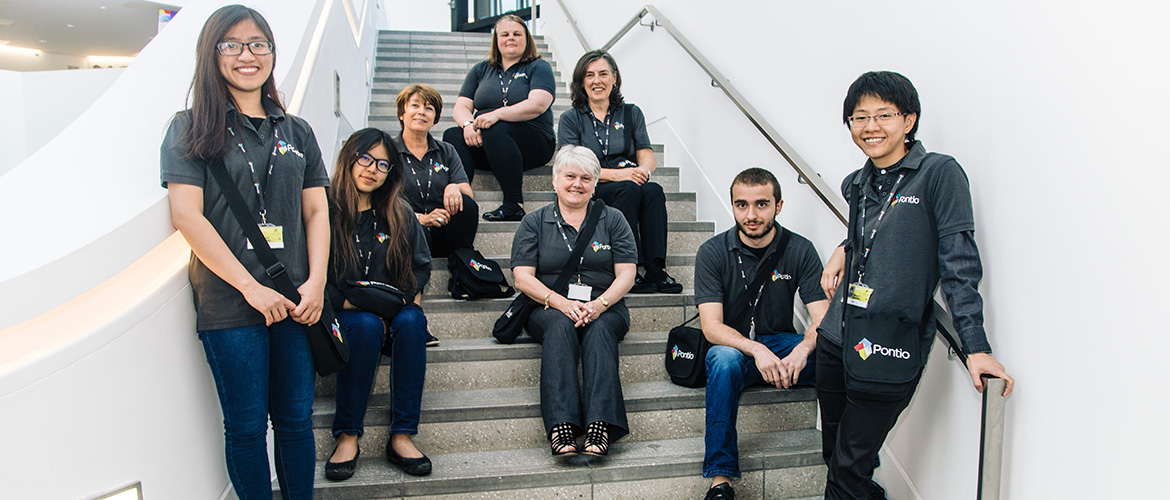 Volunteer
Pontio is a busy venue, with hundreds of events and screenings every year.  A team of dedicated volunteers are needed to assist the Pontio team in ensuring that our audiences have an enjoyable and positive experience.  
What are the benefits of volunteering with Pontio?
A chance to meet a diverse range of people.
An opportunity to learn, develop and apply new skills (communication, customer service, teamwork, time management).
Bangor University Students can receive recognition for the skills they develop whilst volunteering with Pontio - XP can be claimed towards the Bangor Employability Award.
Canolfan Bedwyr will offer language tuition as well as provide sessions on language policy.
You can volunteer from the age of 16 onwards.
For more details please contact
volunteers@pontio.co.uk
or 01248 382666.