ONLINE AND DIGITAL ACTIVITES FOR CHILDREN!

Hello everyone and welcome to the Pontio Family activity page!

I'm Dwdl, Pontio Family's mascot, and because we can't bring shows to our Studio for you at the moment, I've been watching and doing activities at home! Here are some activities and shows that you can do and watch at home, provided by our very own BLAS and loads of our friends who visit Pontio.

We can't wait to re-open and welcome you all back as soon as it's safe to do so, but in the meantime, keep creative with the activites and shows below and stay safe!

Dwdl
KEEP CREATIVE
Online workshops by BLAS (Pontio's arts participation programme)

Every day BLAS release workshops of all kinds for you to do at home. From circus to dance, drama to art and videos from BLAS' archive, there's something for everyone so get involved and keep creative with us! They're available everyday at 1pm on BLAS' Facebook - click here to go to their page!

If you'd like to know more about BLAS and the brilliant work that they do, click here.

Remember:
All workshops are available for you to do for 10 days!
They are available from 1pm every weekday
Let us know how you're getting on!
PONTIO FAMILY ACTIVITY SHEETS
We created these activity sheets for previous Pontio Family shows. You are welcome to download them and fill them in! Have fun!
WORKSHOPS, ACTIVITIES AND FREE TO WATCH SHOWS
Dwdl's friends have been busy creating new content and making their shows available to watch online. Companies from all over Wales and the UK visit us throughout the year, bringing the most magical shows to our Studio. We still want to share their magic with you - keep an eye out for new and updated content by all our wonderful friends who are so important to us at Pontio.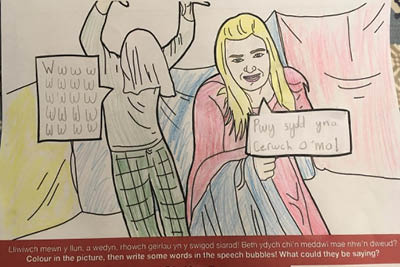 Arad Goch
Scripting and Colouring Pages

Arad Goch have been busy creating colouring and scripting activity sheets for you! Click here for more information and to download!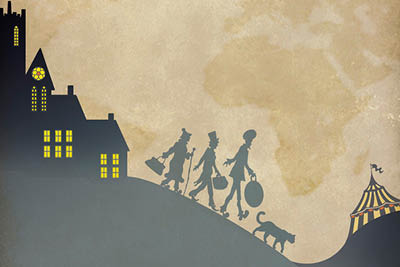 M6 Theatre Company
A Tiger's Tale

Did you see A Tiger's Tale by M6 Theatre Company in Pontio's Studio? The show is now available to watch for the next two weeks. Click here to watch!

Available to watch until Sunday 24 May.
Ages 4+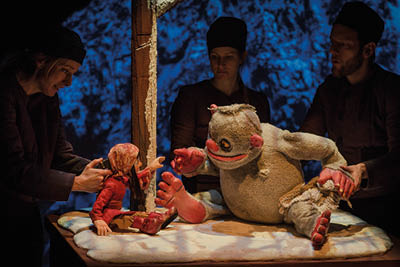 Pickled Image
Yana and the Yeti

Remember the wonderful show that was Yana and the Yeti? Well, here's your chance to watch it again or see it for the first time! A magical show, available here!

Ages: 5+
Password: YanaYeti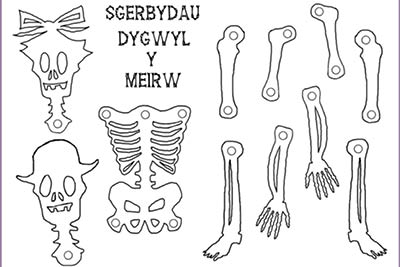 Seren Ddu a Mwnci
Shadow Puppet Templates

Seren Ddu a Mwnci have created puppet templates inspired by their show, Dygwyl y Meirw! Click here for instructions and to download.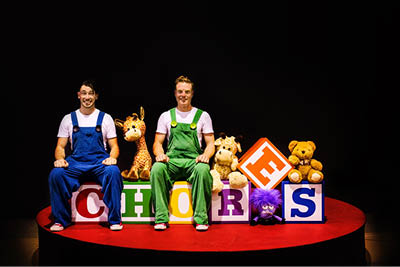 Cluster Arts
Online workshop and Colouring in Sheet

Cluster Arts were meant to be visiting us for the first time this May. However, we're currently re-arranging the date for the future. In the meantime, they have made an online workshop for you here and also a colouring in sheet for you to print out that's available here.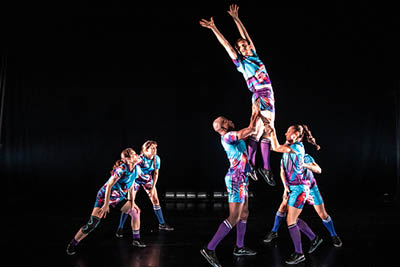 National Dance Company Wales
Let's get dancing!

Each year we look forward to National Dance Company Wales' visit to us at Pontio, so, if you're missing them as much as us - they have loads of digital content available online on their Digital Hub! Go to their website for workshops, performances - there's something for the whole family! And if you've never explored the genre of dance, now's your time to do so!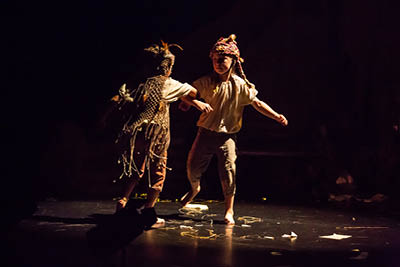 balletLORENT
Wake up with balletLORENT

We love having balletLORENT here at Pontio, there performances are always so magical! They have a daily wake up class for children available online and yoga, discussions and more for adults as well! Visit their website to get involved!!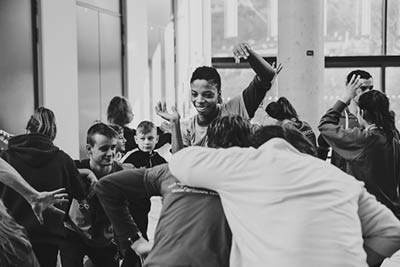 Ballet Cymru
Tutorial Sessions

Ballet Cymru are always pushing ballet to new heights and our audiences love watching their productions! Over on their YouTube they have daily tutorial sessions and on Sunday 24 May you can watch their production of Cinderella! Go to their YouTube page to watch and get involved!