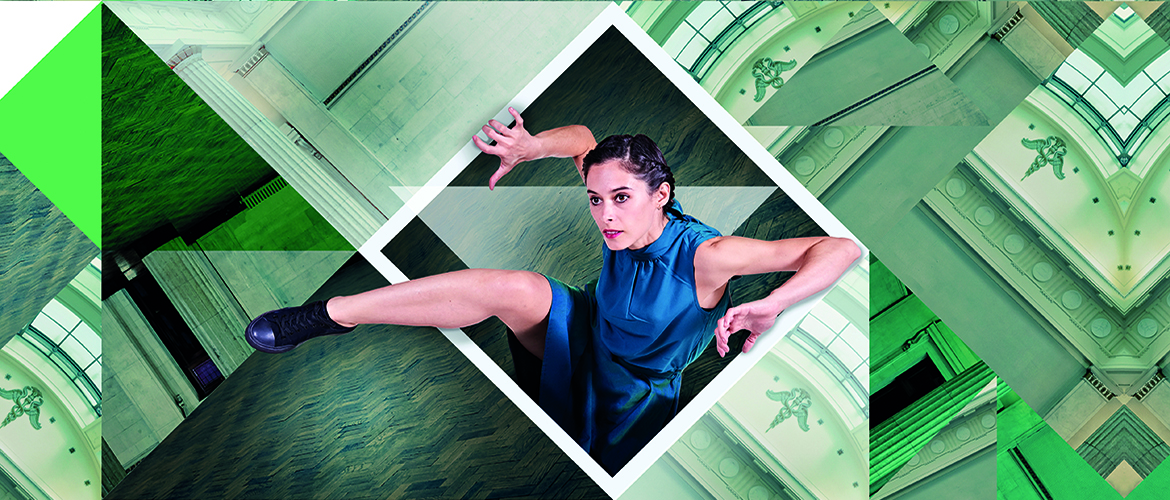 Tuesday 19 March
   7.15pm
   Theatr Bryn Terfel
   £14 / £12 concessions
   with post-show talk
   Watch Dance Class

   Theatr Bryn Terfel
   12.45pm

   Get a unique behind-the scenes
   look at how the dancers prepare just       hours before the show. You can
   observe, sketch, record and
   photograph. Perfect for dance
   students, artists, photographers and
   anyone interested in peeking behind
   the curtain.

  Free but ticketed
National Dance Company Wales
AWAKENING
Choreography by: Fernando Melo, Caroline Finn and Lee Johnston.

Three unique dances to amuse and amaze.

Afterimage is a journey of fleeting images. A unique theatrical experience, using a mixture of mirrors in a story of appearance and disappearance told through creative style of dance.

Revellers' Mass delves into a world of ritual. An unlikely group gathers for a dinner party, where etiquette is put to the test. Curious choreography and characters are inspired by iconic paintings.

They Seek To Find The Happiness They Seem is an exploration of the disconnection that can occur within relationships. It uses reconfigured iconic moments from pop-culture.