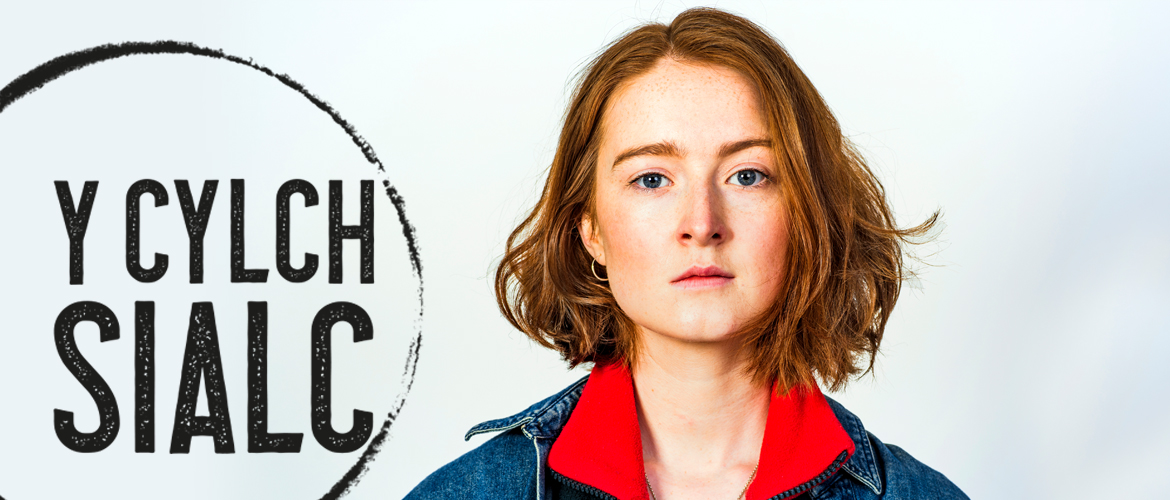 PERFORMANCES

   Tuesday 15 October, 7.30pm
   Wednesday 16 October,
   10am & 7.30pm
   Thursday 17 October,
   10am & 7.30pm*
   Friday 18 October, 7.30pm
   Theatr Bryn Terfel
   TICKETS

   £16
   £14 concessions

   EARLY BIRD
   £12 (until 28 July)
   limited availability
*During this performance, a trained interpreter will be on stage to interpret the performers' dialogue through British Sign Language as it's being performed.
Theatr Genedlaethol Cymru
Y CYLCH SIALC
Der kaukasische Kreidekreis (The Caucasian Chalk Circle) by Bertolt Brecht

Adapted by Mererid Hopwood with original live music by Gwenno

In association with Theatrau Sir Gâr

Revolution is in the air and a city burns. A baby is abandoned in the chaos.

A young woman risks everything to save the child. With the country torn apart by war and soldiers hot on their heels, she resolves to protect him at all costs. But in a corrupt world, is love enough?

Age Guidance: 11+

Contains strong language

SIBRWD APP
Sibrwd is a language access app that makes Welsh language theatre accessible to all. By means of a voice in the ear, the app conveys in English what is being said on the stage. It's available for the audience to use either on their mobile phones or by borrowing a device from Theatr Genedlaethol Cymru before the show.
 
ADDITIONAL EVENTS

Photography on the White Wall
On the evening of all performances

Brecht encouraged his audiences to think – he didn't want them to 'hang up their brains with their hats in the cloakroom'. A showreel of contemporary photography by students from Coleg Llandrillo seeks to do the same, responding to themes arising from the production such as 'power', 'injustice', 'rights' and 'ownership'. Forming part of the Northern Eye Photography Festival Fringe, the showreel will be projected onto Pontio's vast White Wall on performance evenings.

Curated by Mererid Hopwood, Paul Sampson (Northern Eye Photography Festival) and Tim Williams (Coleg Llandrillo).

Workshop
Wednesday 16 October
Studio
Practical drama workshop with Sarah Bickerton, Director of Y Cylch Sialc looking at Brechtian techniques.

Pre-show talk
Wednesday 16 October, 6pm
Cemlyn Jones Room
Pre-show talk about Bertolt Brecht, by Mererid Hopwood, author of the translation of Y Cylch Sialc into Welsh

Pre-show talk
Thursday 17 October, 6.30pm
Ffynnon bar
A talk for learners