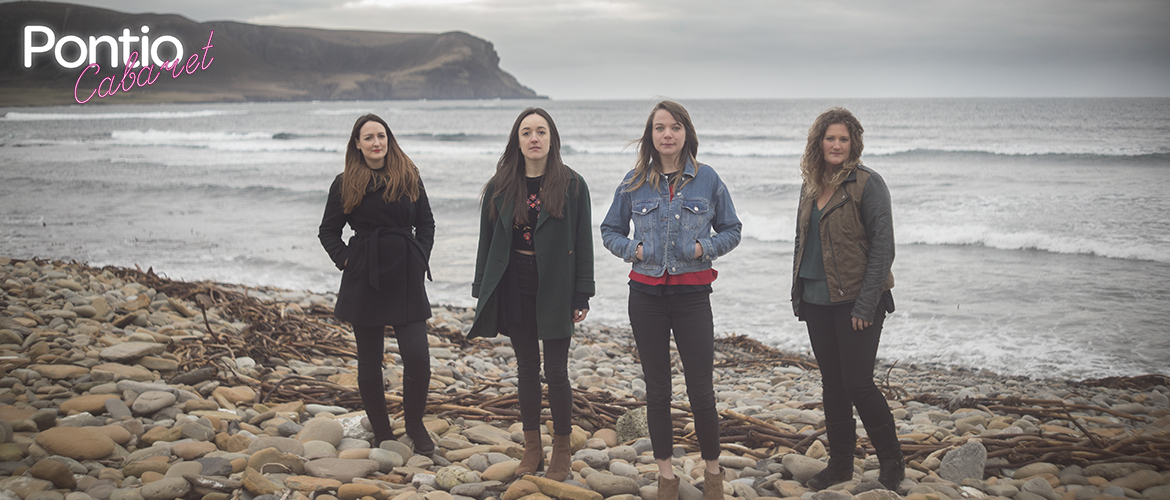 Friday 21 December
   8pm
   Theatr Bryn Terfel
   £14/£13 concessions
"Superb and sensitive musicianship, and charming vocal harmonies. A delight"
Songlines
****
Cabaret Pontio presents
Christmas with Fara and Plu
FARA will present a unique night of Christmas cheer in December 2018. A medley of Christmas music, some original songs and tunes with a Christmas twists will provide audiences with a lot to celebrate this coming season!.

Following their debut release Cross the Line in 2016, Orcadian folk Quartet FARA return to Bangor as part of their UK tour to coincide with the October 2018 release of their second album.

Comprised entirely of self-penned songs and instrumental tracks, FARA will celebrate the community which inspired them to become musicians - an album rooted in the spirit of the Orkney Isles and its people, it combines the unique Orkney fiddle tradition with contemporary and original songs and tunes. With the mission of creating something entirely new and collaborative, the four members of FARA have co-written many of the melodies on the album, blending all four distinctively different musical voices together.

The songs incorporate words by Orcadian poets: George McKay Brown, Edwin Muir and Christina Costie. Orcadian imagery runs through these songs, alongside new melodies brimming with the islands' tradition whilst also pointing in new directions.

Formed of sibling trio - Elan, Marged and Gwilym Rhys from Caernarfon, North Wales in the Summer of 2012, Plu (meaning 'feathers' in Welsh) play alternative Welsh language pop-folk, with close 3 part harmonies a back-bone to their varied set.