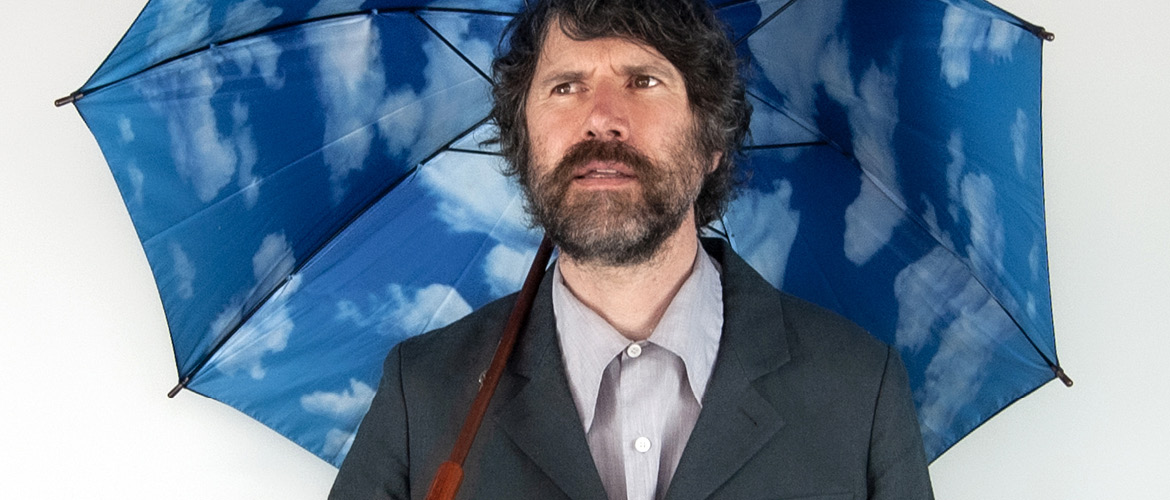 Thursday 19 December
   Doors open at 7pm
   Theatr Bryn Terfel
   £20
   16+
Gruff Rhys

To celebrate Gruff Rhys' new album; Pang! the diligent artist will go on tour across Wales with his band in December 2019!

Recorded in Cardiff and mixed by the South African electronic artist and producer, Muzi, this unique collaboration is a mix of electronica, pop, folk and intricate rhythms and percussions - all delivered with Gruff Rhys' signature charm and style.

Gruff Rhys describes the album as a Welsh language pop album with an English title. The songs feature Welsh-American psychedelic warlord Kliph Scurlock on the drums, brass by Gavin Fitzjohn and flute and percussion by the engineer Kris Jenkins. N'famady Kyuyaté plays the Balafon. Beats, bass & ah's by Muzi with Gruff on vocals and guitar.

The tour stops by at Aberystwyth, Llangollen, Bangor and Crickhowell.