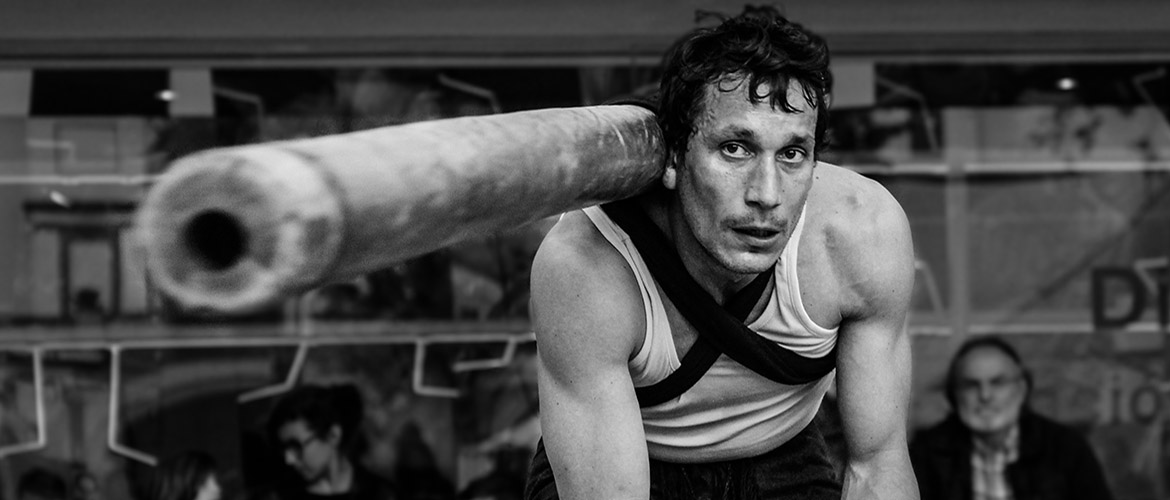 Tuesday 23 July
   4pm - 4.30pm
   Pontio Plaza
   FREE
Gwledd SYRCAS Feast
Pelat
This show was curated by Pontio's volunteers and members of the public, as part The Community Choice.

Migrations initiated The Community Choice, a project aimed at making members of the public understand the processes behind artistic decisions. In April 2018, we partnered with Pontio and worked with a group of Pontio's volunteers and members of the public to curate an event for Pontio. We guided them through the process of considering several potential performances, discussing their artistic qualities, potential to engage with Pontio's audiences and new ones, possible best contests to present them among other things. They have selected Pelat by Spanish artist Joan Català, to be presented as part of Circus Feast.

Pelat is inspired by "handmade" craft and agricultural working traditions. A show that magnificently and inventively combines movement, mime, circus and dance. Pelat starts with a man and a 4m high wooden pole. His enigmatic and charismatic performer creates a performance full of intensity, risk, tension, laughters and complicity as he gradually engages with the audience, taking them into a remarkable collective and unexpected shared experience.

Pelat will delight audiences of all ages.