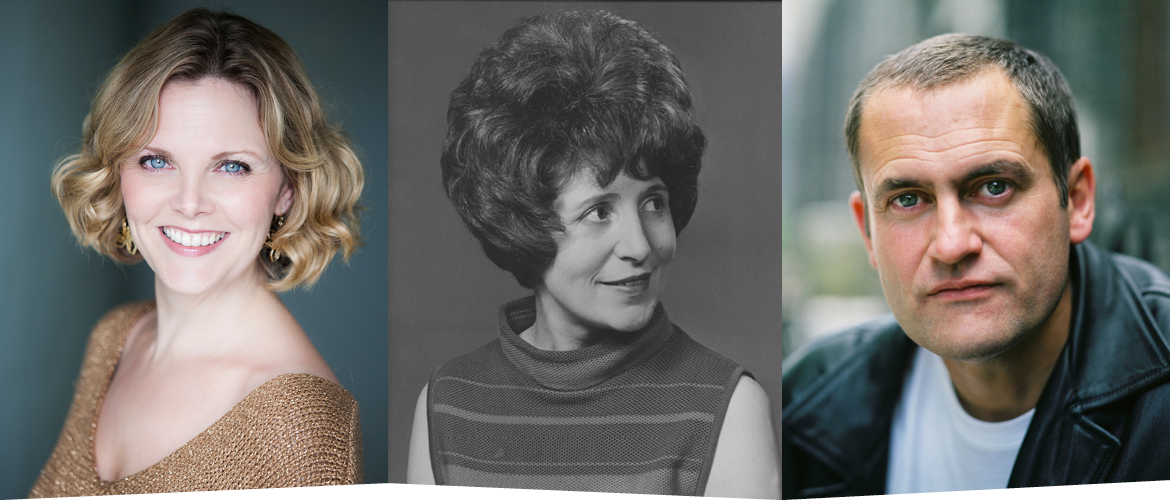 Saturday 27 April
   7.30pm
   Theatr Bryn Terfel
   £14 / £12 over 60s / £5
   students and under 18s
   Pontio and Bangor University's
   School of Music will also hold a
   Masterclass with Elin Manahan
  Thomas
Celebrating Dilys Elwyn-Edwards
A concert featuring the soprano Elin Manahan Thomas, the Crowned Bard and National Poet of Wales, Ifor ap Glyn and Bangor University's Chamber Choir

It is a pleasure for us on St David's Day to give prominence to one of the principal composers of her generation who is held in such high esteem in the field of Welsh song - Dilys Elwyn-Edwards – at the end of a year when she would have been celebrating her hundredth birthday.

Brought up in Dolgellau, she studied composition with the English composer Herbert Howells, before spending most of her life in Caernarfon, on the shores of the Menai Straits, where she produced a small collection of vocal compositions.

Tonight, we will have an opportunity to listen to a selection of these stunning Welsh songs performed by the soprano Elin Manahan Thomas, including Caneuon Gwynedd (Songs of Gwynedd) and Caneuon y Tri Aderyn (Songs of the Three Birds). They are all settings of poems by our nation's most prominent poets, amongst them R. Williams Parry, T. Gwynn Jones, Dic Jones, Gwyn Thomas and Saunders Lewis.

During the evening we will have readings from our National Poet, Ifor ap Glyn, culminating in a specially commissioned poem and song by Ifor ap Glyn and the composer Geraint Lewis, to mark the occasion.