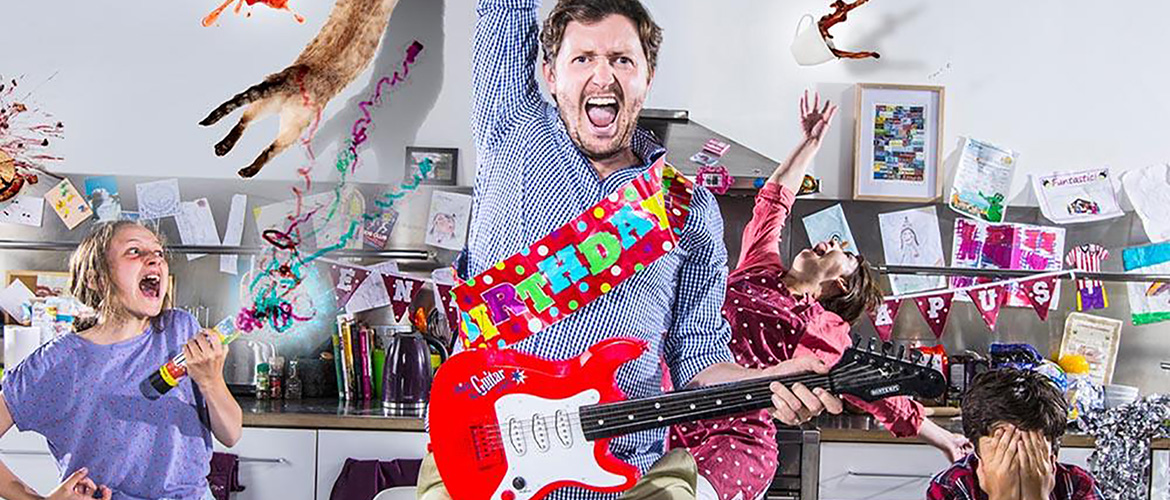 Saturday 23 February
   11.30am + 2.30pm
   Studio
   £6.50
   £22 Family and Friends Ticket
   (4 people, at least one under 18)
  Come along to the Studio before
  the show at 10.30am or 1.30pm
  and enjoy some entertaining pre-
  performance family activities
  designed to help Welsh learners
  of all ages understand the show.
  We'll also have some free Welsh
  learner packs available!

   Free but ticketed!
Theatr Iolo presents
Pen-blwydd Poenus Pete
A sparkling and biting comedy for the whole family by award winning playwright Gary Owen.

There's a family - Mum, Dad, two children and Cadi the cat. Dad says he doesn't want any fuss at all so Mum takes him at his word.

BUT, when disappointment and fury combine with the cat's mischievous power, hilarious chaos ensues.

Welsh language production
Age guidance: 6+

FREE creative workshop follows each show!